A few case studies to give a flavour of our work
This project comprised of zinc standing seam roofing and elZinc shingle cladding. Both the shape and details of the units are unique and resulted in a striking and elegant finish.
VM Zinc in Pigmento Brown was used to create this striking airplane wing design on a residential property. The project was delivered alongside Kingsley Roofing London.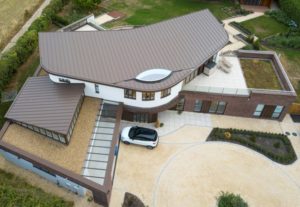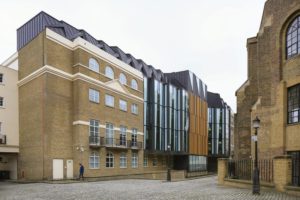 One of our most complex projects, Kingsley Specialist utilised VM Zinc anthra to design and install this elegant and stylish roof on a London property.
A local project which used PLX copper cladding on the external walls of the new penthouse apartments at the top of this residential building.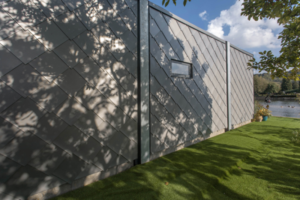 This stunning, innovative design on a floating 'amphibious' house was created through the use of NedZink Nova Shingles. Kingsley Specialist Roofing worked within complex constraints to deliver this striking zinc installation on this residential property which featured on Grand Designs.